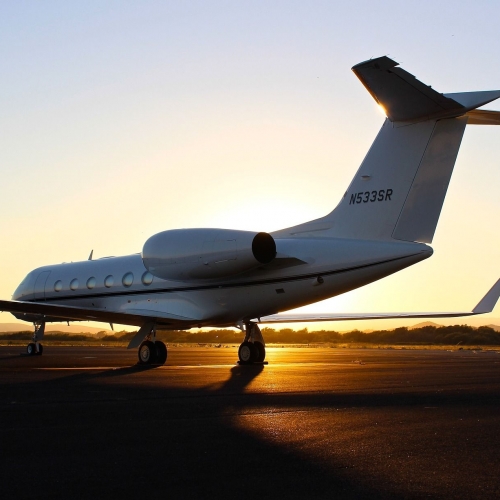 2019 has been another successful year for Aviation Projects.

In January we identified key trends we believed would be prominent in 2019. These were -
Airport ownership, management and oversight
Aeronautical fees and charges
Aircraft landing areas (ALAs)
Aerodrome safeguarding
Air freight
General aviation
Electric aircraft
Drones
So how did it play out -

The Australian Government announced $45 million in funding for regional airports. The Regional Airports Program provides regional airport/aerodrome owners/operators with grants of up to $5 million to enhance aviation safety and accessibility. Aviation Projects has assisted two clients to complete their applications for funding and are hopeful of successful outcomes.

The Civil Aviation Safety Authority (CASA) released the revised aerodrome standards (MOS Part 139), due to take effect from August 2020. The revised standards are the result of significant work by CASA's aerodrome inspectorate and industry representatives to more closely align Australia's aerodrome regulations and standards with international requirements and fix up some long-standing pain points. There will be some work to do for registered and certified airports, and some airports that aren't, to ensure change is carefully planned for and effectively managed.

Smaller regional airports continued to work hard to deliver on the expectations of their communities and manage stakeholder expectations, sometimes with significant resistance from airlines and local aircraft operators in relation to security screening requirements and fees and charges.

In the course of delivering a number of airport master plans and other development and upgrade plans, Aviation Projects saw that flying training and international freight services were high on the list of priorities for most regional airport owners, although the reality of the situation is that these services are easy to talk about but very hard to actually deliver.

After winning Corporate Project of the Year in 2014 for the Busselton Margaret River Airport Upgrade Project, it was very pleasing that Jetstar announced the commencement of services to and from Melbourne in March 2020.

Drones continue to demand attention in the Australia airspace. In Australia alone, there are over 1200 drone operators who are rapidly developing technologies and services that support the larger drone ecosystem. Mid 2019 ridesharing giant Uber selected Melbourne as one of the trial cities which places Australia ahead of other planned launches in Brazil, France, India and Japan. Uber Air's test flights are due to start from 2020 and plans for commercial operations to begin from 2023. In November 2019, QLD Government announced that it's planning to establish a $14.5 m drone testing facility in Cloncurry. These projects are positive indicators of the development in the drone industry in Australia.

The space regulatory framework has been updated following a comprehensive review of Australia's strategic objectives, international experience, current technologies and contemporary practices. Aviation Projects provided advice for potential space launch facilities in several locations across Australia.

Aviation Projects completed aviation impact assessments for multiple potential wind farms throughout Australia. Queensland's State code 23 was updated and aims to protect individuals, communities and the environment from adverse impacts as a result of the construction, operation and decommissioning of wind farm developments. To date, there are 82 projects which are currently under construction or due to start soon, and 23 wind and solar projects already completed in 2019. This is approximately 58 % less than the number of projects completed in 2018, however, it's expected that more projects will be finished in 2020.

Aviation Projects has provided expert witness services to a variety of clients in relation to windfarms and aircraft landing areas, careers in aviation and aviation accidents. Keith's years of experience as a pilot as well as qualifications as a Certified Practising Risk Manager and Master of Business Administration (Aviation Management) ensure he is well qualified to provide advice on these matters.

Aviation Projects hosted the first Airport Development Conclave - a gathering of specialist airport consulting businesses, to share experiences, understand industry trends and refine our approach to serving our airport and aviation industry clients. We look forward to expanding this next year and inviting clients to benefit from the wealth of knowledge of our subject matter experts and to provide guidance which will assist in the completion of major projects and master planning.

To celebrate and support Women in Aviation three of our female staff members attended the AAA Women in Airports forum and are members of Women in Airports Networking group. Heather Stafford spoke at a Women in Aviation event, explaining her career path and role in the aviation sector.

Aviation Projects was proud to support Forest Lake Squadron Australian Air League with funds to enable the cadets to participate in a helicopter flight which will go towards their Air Activities achievements.

From a personnel aspect Aviation Projects was pleased to welcome four new staff to the team in 2019 – Georgia, Heather Mattes, Anna and Simon. It is great to have such a diverse and experienced range of talent assisting our clients to achieve their goals. We are in the process of expanding our team further afield and look forward to announcing some exciting news as we get closer to the launch date of our new operation.

Our staff were also successful in their professional development with Heather Mattes becoming accredited as a Quality and Lead Safety Auditor and Pavel Davidyuk becoming a Certified Practising Risk Associate. Our youngest staff member, Georgia Holmes, received her Bachelor of Aviation Management with an award for academic excellence. Managing Director, Keith Tonkin, has taken on the role of Managing Editor of the Australian Aviation magazine. Fantastic achievements which showcase our commitment to continuing education.

We are ready for 2020 and the new challenges that the year will bring to all those involved in the aviation industry. We look forward to delivering innovative solutions to complex aviation problems and helping our clients achieve their goals.