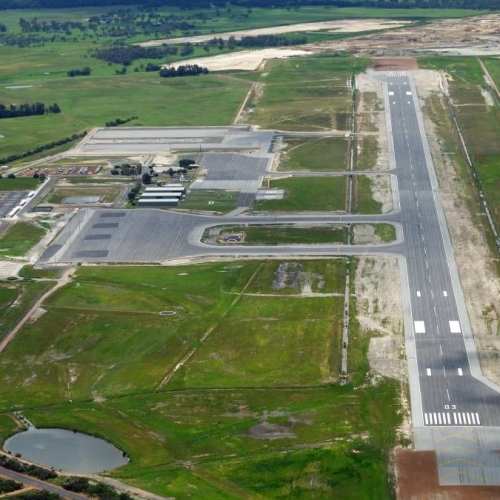 The Regional Airports Program provides regional airport/aerodrome owners/operators with grants of up to $5 million to enhance aviation safety and accessibility.
The Regional Airports Program will improve the safety and accessibility of airports or aerodromes in regional areas of Australia by supporting critical air infrastructure that will:
improve the safety of aircraft, operators and passengers using regional airports or aerodromes
facilitate improved delivery of essential goods and services such as food supplies, health care and passenger air services
improve the connectivity of Australia's regions to domestic and global market opportunities
meet the operational requirements of aeromedical and other emergency services in the region.
There is a total of $45 million available for this grant round. There will be other grant rounds and dates and any other relevant information will be published on business.gov.au and GrantConnect.
The minimum grant amount is $20,000. The maximum grant amount is $5 million. The grant amount will be up to 50 per cent of eligible project costs, unless you (your airport) and a third party are both contributing to eligible project costs. In this case, the grant amount will be up to 33.3 per cent of eligible project costs.
Aviation Projects has a long history of successfully assisting aerodrome/ airport operators to secure grant funding by writing an application that outlines the specific request for funding and meets all of the eligibility criteria and the assessment criteria. Contact us for your best opportunity to enhance your aerodrome's safety and accessibility through the Regional Airport Program grant.

Tags: Airport Upgrade Funding, Regional Airport Grant, Regional Airport Funding, Remote Airport Grant, Remote Aerodrome Upgrade, Regional Aerodrome Program, Airport Safety Funding, Aerodrome Safety Funding