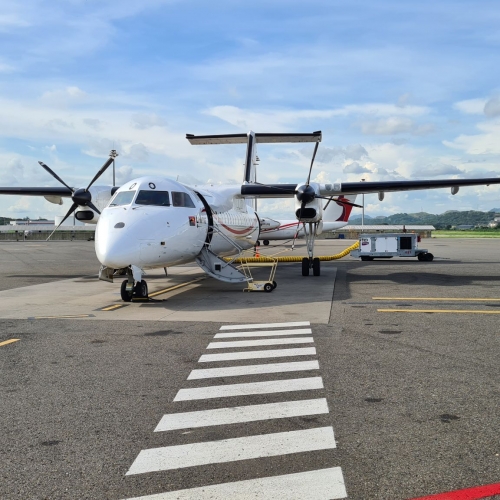 It is absolutely essential that the data used by aircraft operators to plan and conduct their flights is accurate.
Some of the data they use are generated and provided to aeronautical data providers by individual airports – we're talking about runway length, width and slope, obstacle gradients on take-off and approach and various other pieces of information that go towards planning and conducting a flight.
At certified airports, it is a requirement that aeronautical data are checked and validated on a regular basis.
This is the reason we were asked to fly to Moro (AYMR) in the Southern Highlands of Papua New Guinea.
The task involved carrying out an instrument survey of the obstacle environment and validating the accuracy of the published data.
While most things had stayed the same, we found that a lot of trees had been removed, and one particular tree had grown about 6 m since the last survey.
Have a look at a video of a ATR 42 landing, that we took as part of the survey - click here.
To find out more about our aerodrome compliance and inspection capability, contact us.
Tags: #AviationProjects #aviation #aerodrome #aeronautical #survey #PNG #safeguarding