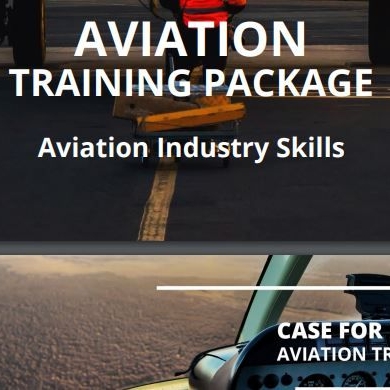 The Aviation Industry Reference Committee (IRC) awarded a Certificate of Appreciation to Aviation Projects Consultant Heather Mattes in recognition of her valuable contribution as a member of the Aviation Industry Skills Technical Advisory Committee in the review and development of the Aviation Training Package.
The revision of components under the Aviation Industry Skills Project has ensured that the AVI Aviation Training Package Release 7.0 meets industry skill requirements and addressed updates to safety and security regulatory requirements relating to aviation supervisory roles. The project ensures that the revised Qualification includes clear linkages to leadership and management occupational roles in the Aviation industry, including technical and specialist pathways.
The project material was reviewed by the State Training Authorities (STA) before being formally signed off by the Aviation Industry Reference committee. The draft training package materials have now been submitted to the AISC for endorsement.
Thank you Heather for your valuable contribution.
Tags: Aviation Supervision, Aviation Certificate