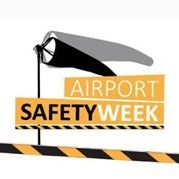 Aviation Projects was pleased to participate in the 2019 Airport Safety Week, a joint initiative of the Australian Airports Association and the New Zealand Airports Association. Throughout the week Aviation Projects participated in activities focused on the five pillars of aviation safety including: human factors in safety, promoting a just safety culture, foreign object debris, wellness in the workplace, and safety management systems, which were tailored to our specific working environment. The week was a chance for us to examine our current workplace systems and policies to ensure that we are maintaining high safety standards.
Special guest Bill Mattes, Director of Safety and Quality Management at Qld Government Air, conducted an insightful presentation on Fatigue Management, giving us a greater understanding of what fatigue can do to our bodies. This promoted a round table discussion on how we can manage fatigue in and outside the workplace and how it can effect our productivity. Wellness in the workplace was also a key theme, with opportunities to discuss positive mental health habits, mindfulness and meditation which we can use to alleviate some of our everyday stresses. We also viewed the AAA webinar on Safety Management Systems.
Aviation Projects is committed to maintaining a safe operating environment both in the office, and whilst out and about. Our integrated management system comprises Quality Management, Workplace Health and Safety, Risk Management and Environment and Sustainability; with the aim of maintaining a working environment that is safe, conscientious, and thoughtful to our employees, contractors and clients.
Tags: Airport Safety Week, Workplace Health And Safety, Safety Management Systems, Wellness
Related Articles