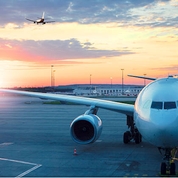 by Keith Tonkin, Managing Director

In the course of delivering airport master plans and other strategic planning advice over recent times, it has become apparent that a significant number of airport owners are thinking hard about the costs and benefits of owning and operating an airport, and vigorously debating their tolerance for operational risk, establishing expectations about compliance, trying to formalise their vision for its future and considering appropriate management and ownership models.

As a current example, Moira Shire Council in Victoria is undertaking community consultation in relation to the proposed sale of Yarrawonga Aerodrome. A final decision is intended to be made at a meeting of council scheduled for 18 December 2018. This proposal has generated a lot of interest in the general aviation community, with fears of increased fees and charges being high on the list of concerns. See more about this issue here.

Some councils have a very firm view that, or are at the very least querying if, they should not be acting as a landlord, and have therefore committed to selling development sites rather than leasing them.

On the other hand, Tamworth Regional Council is expertly managing its airport as an enterprise and actively acquiring land around the airport to protect it for long term future development opportunities (including international freight).

Operationally, more airport owners are considering contracting out the day to day management of their airport to professional managers. See more about relief airport management services here.
To find out more about how Aviation Projects can support decision-making in relation to ownership, management and oversight, contact us.
Tags: Airport Sale, Airport Lease, Airport Management, Airport Operations
Related Articles