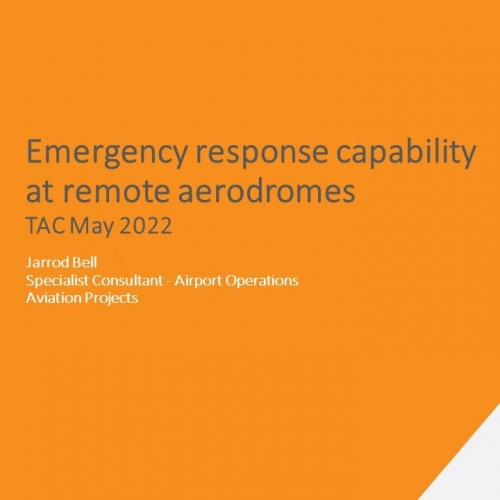 Aviation Projects prides itself on employing highly skilled individuals and/or subject matter experts.
On 25 May, Specialist Consultant Jarrod Bell made a presentation to a technical advisory committee regarding the development of an industry aviation standard about remote aerodrome emergency response capability.
The purpose of the presentation was to contribute to the discussion concerning the design and implementation of the industry standard. The standard is to be designed within an ambiguous regulatory framework that is fit-for-purpose and applicable to remote aerodromes.
The presentation was based on Jarrod's extensive aviation experience in identifying and implementing commensurate emergency response capabilities. Jarrod has specific experience implementing these capabilities at aerodromes with unique operating profiles and complexities.
At Aviation Projects, we provide trusted advice about airport planning, development and operations and aerodrome safeguarding. Contact us today.
Tags: Aviation Projects, Jarrod Bell, Presentation, Industry-standard, Emergency Response, Aerodromes, Remote Aerodromes
Related Articles