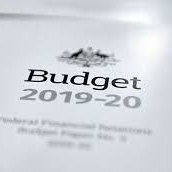 by Kassem Seedat, Specialist Consultant - Legal and Commercial
On 30 March 2019 the Deputy Prime Minister and Minister for Infrastructure, Transport and Regional Development, Michael McCormack, foreshadowed an element of the 2 April 2019 Federal Budget by announcing that the Federal Government would allocate $100 million to upgrading regional airports, thus:
"By boosting regional airport investment by up to $100 million, we are making sure regional people and their communities get the infrastructure and services they deserve for business, leisure, health and education needs."

The Federal budget accordingly allocated that sum "to improve [regional] airport safety and access".
The announcement and allocation have been welcomed by industry groups as providing long-term support for a beleaguered component of Australian aviation, being crucial for regional communities to link with families and services but also one under immense strain with a diminished local government owner ability to invest in works programs.
That part of Government thinking behind the move is to encourage decentralisation to regional areas (which is a component of the current debate regarding the nature of Australian population increases and immigration, and how the country can and should accommodate these priorities) is clear from the announcement:
"We want more people – especially families and small businesses – moving to and staying in the regions, and better connectivity through airports is a vital part of that plan."
In 2016, the Australian Airports Association (AAA) commissioned the Regional Airport Infrastructure Study: Economic Contribution and Challenges of Regional Airports in Australia, which highlighted the critical stature of regional airports in their communities, in employment and spending into the overall economy but the difficulties faced by their owners in looking after and keeping these assets operating.
Of concern was that 61% of regional airports were identified as having budget deficits in 2014-15, leading to a projected $170 million deficit in funding for essential infrastructure and maintenance for the decade onward from the report. This is in the context of increased operating and maintenance costs built in to regional economies and constrained local government budgets.
In the Study, Stawell Airport describes a potential closure of the airport due to a lack of funding as "[f]airly catastrophic, not only for the businesses that operate out of there, but for the air ambulance, police and emergency service operations".
The Study was followed in 2017 with a 'Protect Regional Airports' campaign, in which the AAA, in conjunction with the Australian Logistics Council, Regional Aviation Association of Australia, Australian Local Government Association and Royal Flying Doctor Service agitated for an increase in regional airport funding precisely on the basis of the importance of regional airports to the Australian economy, air service continuity for tourism and regional communities and the critical role which such facilities play in firefighting and emergency medical evacuations.
The 2017 campaign emphasised the importance of the Federal Government's ongoing Regional Aviation Access Programme (RAAP) (which among other matters funds remote aerodrome upgrades where these are "not commercially viable but are essential for the social and economic wellbeing of the communities they serve") and advocated for the setting up of a "Regional Airport Infrastructure Fund" to set aside $100 million over four years for airport works, and equal contributions between the Federal Government on the one hand and State and local government on the other. It identified over 100 regional airports which would benefit from this proposed Fund.
By way of comparison, last year's 2018-19 Federal Budget provided $28.9 million over four years for that part of the RAAP which solely funds upgrades to remote airstrips such as works which involve aircraft pavement sealing, erection of animal-proof fencing and provision of lighting. It is expected that the new allocation will allow completion of the same works.
The budgetary allocation is a vindication of the 2016 Study and 2017 campaign: stable and recurring funding models will secure the future of many regional airports, although these models needs to be consistent and applied as need and demand dictate.
Funding applications are to open shortly, with funding available from 1 July 2019.
Tags: AAA, Regional Airports, Remote Aerodromes, Federal Budget Funding
Related Articles