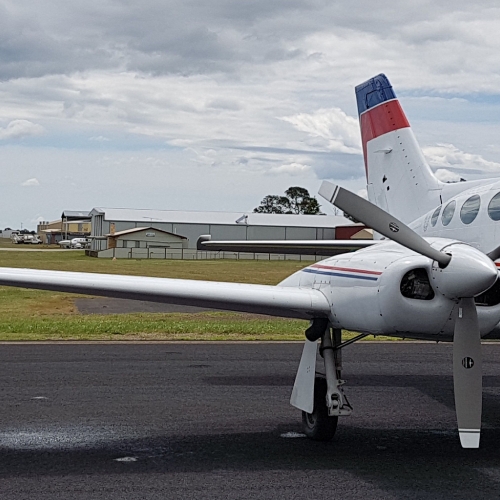 Everything we do in life involves some level of risk from the everyday tasks of crossing a road to making large financial decisions. As airport managers and operators, we face risk decisions on a daily and hour by hour basis, and as risk managers we are acutely aware of the highest risk components of our business operations. It is easy to become lost in the elements that make up an effective Risk Profile and even more so in the complexities of a Safety Management System.
The risks associated with the management of regional airports, in particular, are substantial both in the integral nature of airport-based activities and airside management as well as the methodologies we use to measure and mitigate the risk to life, property, finance, environment, reputation and corporate value.
Inherent in the various risk management methodologies available is the use of probabilistic risk analysis techniques to quantitatively address the vulnerability of the business to unknown or predictable events. But scaled probability does not always equate to scaled consequences. The spread of risk across the airport operation poses the question of variability in assessment models managed using different techniques, and how we can best manage potential adverse outcomes in a high-risk airport environment in a consistent, manageable and easy to communicate way.
In applying ISO 13000:2018 risk assessment frameworks to our airport business, we can be assured of a systematic approach to the five key pillars of the airport risk management process; establish the context, assess, treat, monitor / review, and communicate / consult. By examining probability and consequence to each activity, airport operators can produce almost fool-proof approaches to keeping a safe operating environment. Whether a major regional or unregistered ALA, every airport should have an Integrated Quality Management System that is communicated across the organisation which translates situational awareness and risk identification to maintenance control and affirmative mitigation.
Airport owners and operators can, with a structured and rigorously implemented Management System, easily and effectively manage risk by anticipating, comprehending and addressing credible risks and establish a clear process through which stakeholder communication, system monitoring and controls are used to ultimately achieve risk objectives.
Aviation Projects has extensive experience in all areas of airport management and assisting our clients to resolve complex risk management issues. Our team of highly qualified aviation professionals have assisted many airports to identify, mitigate and monitor risk in their daily operations and establish appropriate Management Systems. For more information about risk management and understanding the effectiveness of your airport management systems, contact us on 07 3371 0788.
Tags: Risk Management, Airport Operations, Management Systems, Quality Management
Related Articles