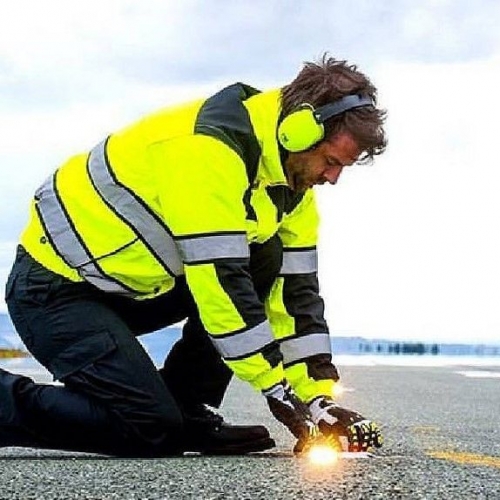 Activities that involve critical decision making, those tasks we all perform each day that rely on spatial and situational awareness, all involve two elements - external factors and human performance. The cognitive ability to manage increasingly complex tasks under pressure, in shorter time frames and, in the case of aerodrome serviceability inspections, in a high-risk aviation environment requires the relationship between human performance and external factors to be intrinsically linked.
Situational awareness has been the subject of risk management at aerodromes for some time. We understand the complexity of environmental factors which can affect the way an aerodrome serviceability inspection can be compromised as we concentrate on communication and a 'look and see' approach to the task, and it is easy to skip critical safety details along the way.
Typically, an aerodrome serviceability inspection requires a complex suite of critical safety elements across the operation to be witnessed, tested and checked off against the required standards articulated in Section 10.2 of Manual of Standards 139 to ensure there is a safe working environment for all operations that take place. These elements include surface conditions of sealed and unsealed movement areas, aerodrome markings, lighting systems, ground signals, cleanliness, obstacles, wildlife, fencing, communications equipment and relevant documentation, including accurate reporting.
In the case of some smaller regional or rural aerodromes, inspections are usually undertaken by a qualified Aerodrome Reporting Officer (ARO) at the start of the day or prior to the first passenger flight. It is also often the case that the reporting officer at a Council owned aerodrome has another job to attend to as part of their role, which brings in the temptation to rush the task. This is where human errors, poor situational awareness can be exacerbated and ultimately aviation safety can be compromised. It can limit our ability to make good judgements or corrective actions in a timely way.
To promote and maintain a sense of situational awareness around the aerodrome, even in the most routine of tasks, aerodrome managers should work towards continual improvement and intentional disruption in both systems and risk management processes. Mentoring, refresher training, operational reviews and regular aerodrome safety walks are all tools at the disposal of managers to ensure the continued safety of their operations.
To find out more about how Aviation Projects can assist your business to comply with relevant regulations and development of aerodrome safety strategies to safeguard your business, please contact us on 07 3371 0788.
Tags: Inspections, Aerodrome Reporting, Risk Management, MOS139
Related Articles