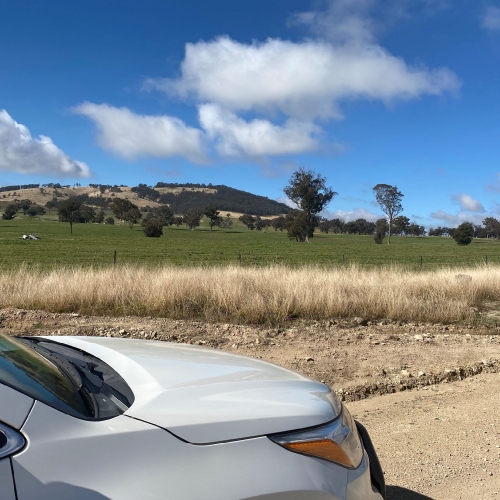 When preparing proposals for new work we often include the provision for a site visit. Sometimes clients ask us if a site visit is really necessary. This is a reasonable question as conducting a site visit will invariably increase the cost of a project. However, there are many benefits from actually being on the ground at a project area.

Site visits are invaluable for establishing the external context which will strengthen the quality of an assessment. In aviation you cannot look at 2D photos and gain an appreciation of the factors that may influence an understanding of the situation and the inherent risks. Aviation. From the ground up is our mantra and encompasses how we seek to understand the complexities of a project from all angles.

To properly investigate aviation safety aspects of a proposed project you need to examine not just the actual site area but also the surrounding local environment. Visiting an area provides the opportunity to find about other projects that are happening in the area. This could be a commercial or industrial project that is not known or has not been identified by the client but may produce a cumulative impact on the operations of the subject project.

Google Earth does not always represent up-to-date information. Depending on the date of google earth images you may be looking at data that can be up to three years old.

By visiting the area you can meet with project stakeholders and undertake meaningful consultation that will provide valuable background information and provide an insight to the potential future of the project site and local area.

Engagement with stakeholders is a critical component of understanding how to solve complex aviation problems. This includes speaking with local airport/ aerodrome operators, other users of the aerodrome, tenants of sites at an aerodrome or in the surrounding area, local council and other impacted parties.
We prepare our aviation safety reports with a view to being able to defend our findings in a court of law in the unfortunate event of a fatal accident. Only by visiting the site can we properly inform ourselves and prepare a defensible argument.
Thus it is clear that a site visit is a critical component of any comprehensive aviation assessment. For assistance with your next project contact us.
Tags: Site Visit, Aviation Assessment, Project, Consultation
Related Articles