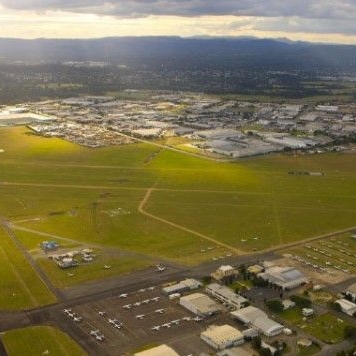 By Keith Tonkin, Managing Director, Aviation Projects
Archerfield Airport is Brisbane's secondary airport and a major aviation centre in Queensland. Since securing the long term lease for the airport from the Federal Government, Archerfield Airport Corporation has been continually repairing, renewing and restoring the overall precinct and undertaking much needed capital improvements.
Historically, Archerfield Airport was designed to accommodate smaller aircraft but over time larger, higher performance and heavier aircraft have come to regularly operate from the airport under pavement concession. These larger aircraft are constrained by taxiway infrastructure limitations, airspace and instrument procedures which do not adequately support their performance capabilities.
Aviation Projects scoped and informed the detailed design of changes that will be made under the Archerfield Airport Airside Infrastructure Modernisation Project (Project AIM), to help resolve these issues and take the airport to a new level of functionality. The Major Development Plan (MDP), which was drafted by Aviation Projects, specifically addresses these issues and provides detailed recommendations and designs that will enhance and improve the main runway and associated infrastructure.
Our plan heralds a new era of modernisation for the broader region, with improvements to attract additional aviation and aviation compatible businesses to the airport. In support of Project AIM, Aviation Projects also designed and implemented an Airspace Optimisation Project to enable aircraft (up to and including performance category C) to operate safely and efficiently under specific meteorological conditions 24 hours per day. This project will integrate with airspace within the Brisbane Basin and enable more efficient aircraft operations in the broader region.
We also delivered a range of related recommendations including:
Reviewing and mitigating aircraft operator aviation safety and operational efficiency concerns
Evaluating design aircraft performance capabilities to validate user requirements
Analysing the airport's operational reliability leading to proposed enhancements to aeronautical facilities such as an AWIS broadcast capability and specialised ground lighting solutions
It should be noted that this is the first MDP for Archerfield Airport. It represents a significant commitment by the Archerfield Airport Corporation board of directors to continue to develop aviation facilities and infrastructure on the airport.
Additionally, our improvements will enhance the desirability of Archerfield Airport as an aviation centre adding value to the region, enabling future aeronautical developments, ensuring long term financial viability of Archerfield Airport and enhancing opportunities for non-aviation related development without impinging on safety.
Heather Mattes, General Manager of Archerfield Airport has been extremely supportive of our work and has stated that our initiatives and deliverables will take the airport to a new level of functionality as well as satisfying "the technologically-demanding needs of the aviation sector today and in the years to come."
This is a key part of our client-based work. We focus on not just providing answers to problems but instead take a holistic approach by delving deeper into safety, aviation needs, regional outcomes and aerodrome future-proofing.
Our expert team at Aviation Projects scoped and delivered a complex, multi-dimensional design task within a significantly short time period resulting in the timely submission to the Commonwealth Minister for Infrastructure and Regional Development.
We look forward to continuing to work with Archerfield Airport now and in the future. If you would like to discuss recommendations to future proof and master plan your aerodrome please contact me directly on +61 417 631 681 or email ktonkin@aviationprojects.com.au.
___________________________________________________________________
Aviation Projects sees the whole project. We look at aviation from the ground up delivering innovative solutions for owners, corporates, regulators and agencies. We don't just deliver answers; we solve problems. We focus on safety and sustainability and we think outside of the box. This is why we are different.
Aviation Projects is a leading Australian consultancy which delivers strategic and operational aviation advice. Aviation Projects specialises in the safety, security, efficiency and sustainability of airports, airport operations and airspace.
For further information please contact us.
Tags: Airport Planning And Design, Major Development Project, Airspace, Aerodrome Safeguarding
Related Articles