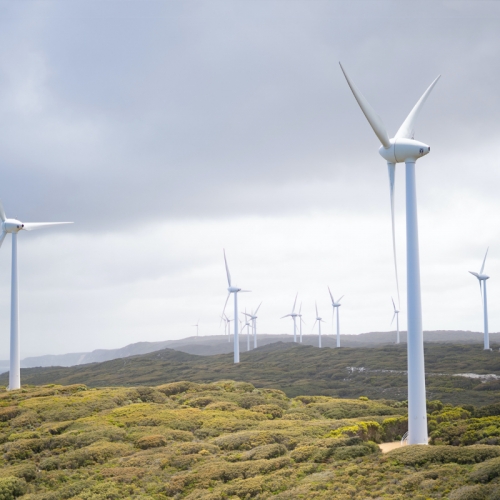 Australia's renewable energy supply is set to expand exponentially.
Renewable energy and climate change have been the talk of the nation for years, however, it hasn't been until recently that we have seen a considerable change in the approach to developing renewable energy generation capacity.
Renewable energy is defined as energy from a source that is not depleted when used (e.g. solar, wind, geothermal, hydro, and some forms of biomass).
In 2020, modelling was released to suggest that if there is a lack of action towards preventing climate change, it will significantly damage Australia's economy within the decade. According to Deloitte Access Economics, "The policy choices over the next 2-3 years are the choices that will shape the next 10-20".
Various organisations and governments have responded to community demands for climate change action, and have developed a variety of net-zero carbon emission targets and goals. Some organisations are preparing for net-zero carbon emissions from as early as 2030, while most are working towards targets of 2040 – 2050 and beyond.
In 2021, according to the Australian Energy Statistics, 24% of all energy used came from a renewable energy source – this is an increase from 21% in 2019. However, this isn't enough to support Australia in moving towards net-zero carbon emission targets.
Energy as a whole is essential to economic growth worldwide and is closely attributed to perceived living standards. Currently, the majority of all electricity, heating and cooling and transportation are powered through the combustion of fossil fuels such as coal, however, could easily be powered by renewable energy if there was sufficient supply.
In late 2021, the Commonwealth Government Department of Industry, Science, Energy and Resources published an update to Australia's emission projections, showing wind and solar energy emerging as Australia's dominant source of electricity by 2025, with an expected surge to 69% by 2030.
The projections from the Commonwealth Government are based on an average from across all the states, however, the individual state statistics showcase a very different story. Tasmania and South Australia are expecting to be almost 100% renewably powered by 2025, while the other states will take another 5-15 years to achieve this same target.
What does this mean for the aviation, airports and aerodromes industry?
In short, this means that the renewable energy sources around Australia are expected to double in just 3 years, and the aviation, airports and aerodrome industry are expected to follow suit with a priority focus on sustainability. There is also expected to be an increase in grants accessible by airports and aerodrome owners/operators for sustainability initiatives.
Here are a few key trends we have noticed:
an increase in development proposals and applications for wind and solar farms
a shift towards sustainable aviation fuels
a need to upgrade current airport infrastructure to achieve sustainability objectives
an increase in requests for incorporating emerging aviation technologies in airport planning processes.
While a lot of these trends have progressed over time, the most notable increase was in the number of requests for aviation impact assessments and risk assessments associated with new and proposed wind and solar farms and other built environment projects. This increase is expected to be just the beginning, with more and more developers and investors interested in renewable energy projects.
Alongside this, airports are taking up an interest in these types of projects as electricity is an essential aspect of airport operation and is one of the major business operating costs. Investigating the use of renewable energy at airports has a variety of benefits, including the reduction of carbon emissions and the airport's environmental footprint.
In fact, according to the International Renewable Energy Agency, wind and solar renewable energy prices are expected to decrease by approximately 59% due to an increase in supply by 2025. This in turn will decrease operating costs for the airports which prioritise an upgrade to being powered by renewable energy sources.
Aviation Projects provides trusted advice and aerodrome safeguarding assistance to wind and solar farm developers to help secure planning permits by undertaking the required aviation impact assessments. If you need an innovative solution to a complex aviation problem, contact us today.
Tags: Aviation Projects, AP, Wind Farms, Solar Farms, Built Environment, Renewable Energy, Energy, Electricity, Australia, Power
Related Articles