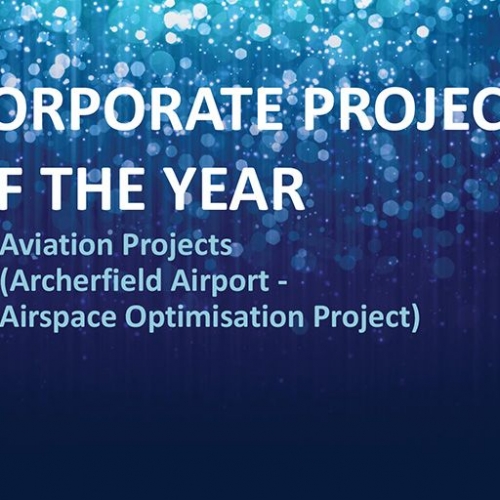 Aviation Projects was awarded the esteemed Corporate Project of the Year at the Australian Airports Association's (AAA) 2017 National Airport Industry Awards - the second time in four years!
The award celebrated innovation and excellence for a corporate project that delivered strategic outcomes for an Australian airport in the last financial year.
Aviation Projects Managing Director, Keith Tonkin said it was an honour to be recognised at industry level for the Airspace Optimisation Project at Archerfield Airport.
"The project was a significant step in the development of the airport and included the upgrading of airspace and procedures to enable higher performance aircraft to safely and efficiently operate to and from the airport," said Mr Tonkin.
"We are very proud to have assisted Archerfield Airport in developing an innovative solution to ensure the airport's efficient operation".
Archerfield Airport General Manager, Heather Mattes said the project delivered by Aviation Projects heralds a new era of modernisation at Archerfield Airport.
"The project will support current and future operations and will positively influence the airport's sustainability and drive improved economic performance," said Ms Mattes.
"Aviation Projects helped us achieve our strategic goals through their expertise and 360-degree approach to aviation and we look forward to an exciting new chapter of growth at Archerfield Airport."
The Airspace Optimisation Project enabled the safe and efficient operation of up to performance category C aircraft to and from Archerfield Airport under instrument meteorological conditions, 24 hours per day. The project also safeguarded the airport's ability to support the safe facilitation of flying training in established training areas.
See more about the project here.
Tags: Airport Planning And Design, Aviation Safety, Operational Capability
Related Articles