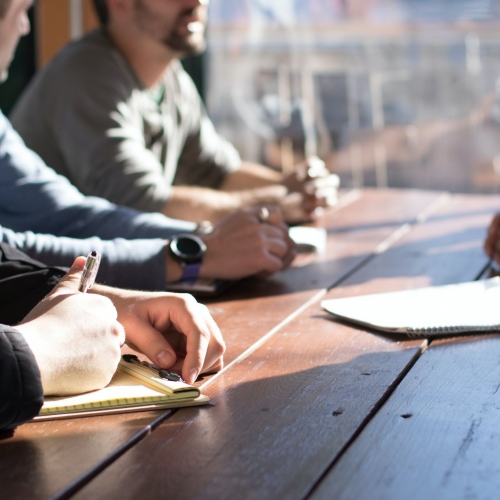 Consultation is an action of discussing a proposal, methodology or anything that may bring about a change or maintain the status quo, with people and organisations that might be impacted by a proposal or have an interest in that proposal.
It is essential to identify the right community members and decision-makers to invite to a meeting (in person or online) or to visit and discuss the project. An open mind ready to accept the inputs and to seek out valuable information is paramount. It not only adds value to the project, it promotes good faith and trust amongst all parties.
In the case of infrastructure developments, such as new buildings or renewable energy facilities, consultation with local communities, relevant agencies and applicable levels of government are legislated to allow the planning authority to properly weigh up the proposal and whether it should or can be approved after due consideration of the facts that arise from the consultation program.
Aviation Projects places a very high value on identifying, in conjunction with the project developers, all of the parties that need to be provided with information about the project and conducting detailed consultation with them, to provide them with the best information about the project, to seek their views, respond appropriately to their concerns and incorporate that data into the reports prepared as part of the development application. It provides the most effective method to achieve a Development Approval at the first attempt.
We frequently receive very positive feedback from our clients that these consultation services that are included in our Aeronautical Impact Assessments provide valuable support and positive outcomes to their development application approval processes.
To find out more about how we can assist in assessing potential aviation impacts, contact us.
Tags: Consultation, Aviation Impact Assessment, Aviation Safety, Aerodrome Safeguarding
Related Articles