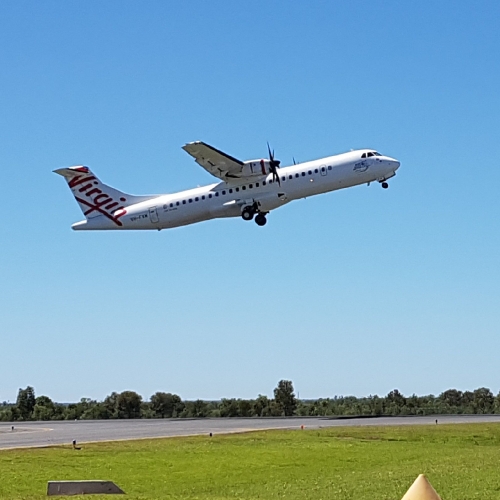 Whilst responsibility for land use planning rests with state and local government, the Federal Department of Infrastructure and Regional Development maintains that a national approach can assist in defining key principles for improving planning outcomes near airports and under flight paths.
Inappropriate development around airports can impinge upon the safety of both airport users and the local community, and any development in these areas needs to be managed in a balanced manner.
Planning is primarily focused on protecting airspace from unsuitable development. This development can include buildings, cranes and any other infrastructure that can impinge on airspace, and the federal government's regulations work to ensure that aerodrome airspace is obstacle free, provide certainty that radars and navigation facilities can operate effectively and ensure that hazardous obstacles are identified with safety lights. Additionally, wind shear can be mitigated against as prescribed airspace needs to be protected from wind shear which can result in either a change in headwind or tailwind. Wind shear can be purely wind related or it can be created as a result of inappropriate development in prescribed airspaces or infrastructure being located too close to aerodromes as the wind is diverted around and over resulting in wind streams and crosswinds which can vary along the course of a runway.
When planning an aerodrome these issues all impact upon the safety of the airspace which is why the federal government's role is important in clarifying some of these overarching principles. Their remit is community safety and this can lead to improved aviation, airport and community safety standards.
Other impacts on aviation safety include emergency planning, legislative compliance with new standards and the creation and maintenance of safety management systems and these must all be factored into the overall aerodrome plan. If any of these variables are not considered, then safety can be at risk.
As aviation experts, we understand that aviation is not just what occurs in the skies but a full 360-degree view needs to be taken to ensure that safety is looked at across human factors including fatigue, drugs, emergencies and incident reporting, as well as dangerous goods and air travel. So, when you add what happens on the ground to the human component of any aviation activity, you see a much more complete picture of the needs, issues and remedies available to manage aviation in a more sustained and effective manner.
At the end of the day, people want to know that if a plane flies above them, lands near them or they actually get into a plane, aerodrome safety has been front of mind for everyone from the ground to the skies. Our unique perspective adds a level of rigour to this process as well as ensuring complete compliance with all codes, regulations and policies. This is why we get called on again, and again, to undertake reviews, add input and create solutions.
The best thing to do if you have a query about aerodrome safety is to talk to someone who understands the issue. Having worked extensively in the sector, my team and I understand the complexity of aviation safety and all its ramifications.
If you would like to discuss recommendations to safeguard your aerodrome please contact me directly on +61 417 631 681 or ktonkin@aviationprojects.com.au.
Tags: Aerodrome Safeguarding, Airspace Protection, Aviation Safety, Airport Planning, Aviation Expert
Related Articles