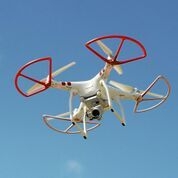 By Keith Tonkin, Managing Director
The general aviation (GA) industry is under a lot of pressure at the moment, and is working hard to defend its rightful position in Australia's aviation landscape. The GA community quotes cost impositions, operational restrictions and inappropriate infrastructure development by Airservices Australia and airport operators as exacerbating cost and complexity burdens.
As an example, earlier this year City of Wagga Wagga proposed to implement some fees at Wagga Wagga Airport, but the local aero club actively resisted and caused Council to reconsider.
As a result, the Aircraft Owners and Pilots Association (AOPA) decided to establish a campaign office in the Deputy Prime Minister's electorate so that it can directly engage with the relevant federal minister (Infrastructure, Transport, Regional Development and Cities) and advocate its position.
Then in July 2018, the Australian GA community held a summit in Wagga Wagga and delivered a number of resolutions. Notably absent was a discussion about drones.
Only recently, in December 2017, the Bureau of Infrastructure, Transport and Regional Economics published a Statistical Report on its study of the General Aviation industry.
It found that since 2010, total manned general aviation activity in Australia has been decreasing, and that several GA sectors, including private flying and flight training activities have experienced significant decreases. The report also highlights the emerging growth of remotely piloted aircraft systems as being a source of competition for traditional VH-registered GA in Australia.
We're now working with several airport owners considering proposals from commercial entities to develop drone operations on their airport.
The prospect of securing investment from a new and innovative industry is attractive, but the potential economic and social benefits of drone operations on or near an airport of any size or scale should be carefully weighed against additional operational restrictions that might be imposed on locally-based and visiting aircraft operators.
For example, if an emergency services aircraft needed to take-off or land, drone operations at or near the airport would need to stop. Alternatively, an aircraft, whether private or commercial, would not be able to take-off, land or conduct circuit training whilst drones were operating on or near the airport. The safe coordination of these activities would be costly and is not properly contemplated within Australia's current regulatory framework.
The GA community needs to consider the emerging threat from drones and find ways to cooperate with the explorers of this exciting new aviation frontier.
If you need innovative solutions to complex aviation problems, call me today on +61 7 3371 0788.
Tags: Drones, General Aviation, Aircraft Owners And Pilots Association, Remotely Piloted Aircraft Systems
Related Articles