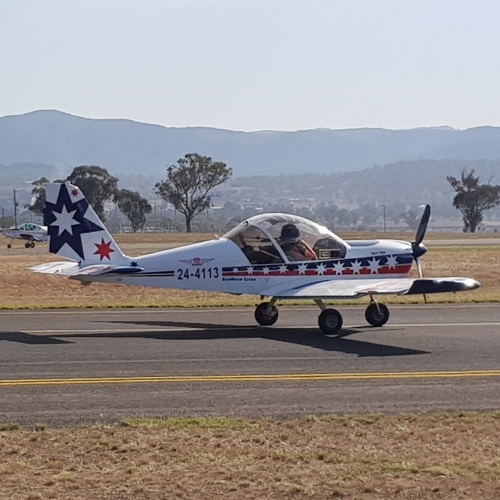 By Keith Tonkin (Managing Director of Aviation Projects)
It was over two years ago that the general aviation (GA) lobby group Aircraft Owners and Pilots Association of Australia (AOPA) attempted an impossibly difficult task by lobbying the government on the parlous state of Australia's GA sector.
In its 2016 "Project Eureka" reform blueprint to government, the AOPA described the GA industry as slowly dying and "collapsing under the weight of regulation".
AOPA Australia president Marc De Stoop said "AOPA is making what to us is seen as a last stand against inappropriate government industry regulation that has decimated our once thriving GA industry."
While AOPA correctly diagnosed the malaise, that Australia's aviation regulators just don't understand the "commercial implications of their policy agenda", there are number of other factors at play in addition to the excessive regulatory burden, that are adversely affecting general aviation.
There has been a progressive change in attitude by airport owners who are trying to regularise tenancy arrangements and recover operational costs, if not achieve an economic return on capital, through airport fees and charges.
Major airports, as well as most larger regional airports, are intrinsically monopolies and have the market power to impose price increases without consideration of GA operational needs. The result for GA is a loss of security of tenure, amenity and the ability to negotiate.
Increasing safety standards from charter services end users, together with CASA's attitude that there should be "no limits" to the cost of safety, has also increased costs for the GA sector.
It has oft been quoted that the 'safe skies are empty skies' policy is killing GA, and that a 'safety at all costs' approach will paradoxically lead to much less safer skies in the longer term as the expertise in the GA sector is lost to business closures or foreign buy-outs.
Flying schools are feeling the brunt of these challenges. In addition to the regulatory and cost burden, flying schools are having to invest in modern aircraft with higher levels of automation and avionics to deliver the required product for airline customers.
This has precipitated a drastic decline in the industry. A December 2017 study by the Bureau of Infrastructure, Transport and Regional Economics (BITRE) found that general aviation flying hours in Australia fell by 40 per cent between 2010 and 2015, with the greatest impact being felt in the flight training sector.
Flying schools are closing or are being snapped up by Chinese investors. The pilot training crisis has created a knock on-effect throughout that sector as maintenance activity slows as flying hours fall.
GA has traditionally provided a pathway to airline training; and any decline in flight training here in Australia will increase our reliance on overseas trained pilots.
The impact will also be felt across rural and regional Australia especially those that depend on GA for vital services, business, tourism and connectivity.
In the national interest, the government must work with the GA industry to find solutions and reform Australia's aviation regulatory framework to ensure policies take account of commercial realities and industry health.
I have spent nearly 30 years in the aviation industry, starting out as a pilot first in the military and then as an international and domestic airline pilot with Qantas.
Since then, I have applied my knowledge of flying and airport operations around Australia and the South Pacific as the Managing Director and Principal Consultant of Aviation Projects.
I have a deep understanding of the opportunities in Australia's GA sector if only the industry, legislators and the regulators can get their act together.
Call me today on +61 7 3371 0788.
Tags: Industry Regulation, General Aviation, Aviation Safety, Operational Costs
Related Articles