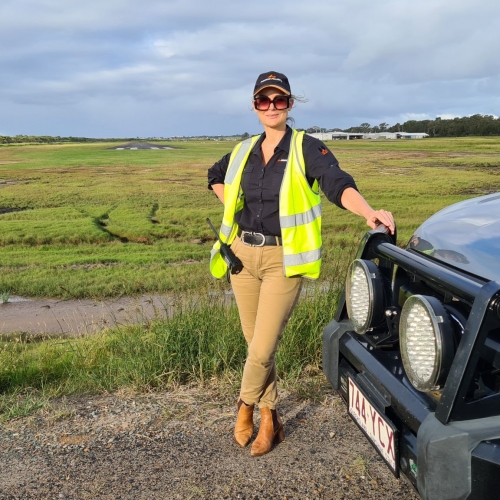 Operations Manager, Angela Garvey has been spending some time at Redcliffe Aerodrome in the capacity of an Aerodrome Reporting Officer (ARO).
At Aviation Projects, we are focused on supporting clients the best way we can. Fortunately, we have the in-house capability to support a wide range of regional aerodromes with their operational needs.
Moreton Bay Regional Council, the owner and operator of Redcliffe Aerodrome, recently reached out, advising us of an urgent need for an ARO. Fortunately, our Operations Manager is qualified and experienced in this role – we were happy to provide Angela's expertise at short notice to meet our clients urgent needs.
Providing this support at Redcliffe Aerodrome is a temporary solution to an urgent client need, while a permanent solution is being developed. Having a local qualified ARO allows us to provide the support our clients need during a difficult situation, and allows us to have a positive impact on safety outcomes.
Redcliffe Aerodrome is located 4.6km North-West of Redcliffe, with a single runway measuring 853m x 18m. The aerodrome is home to a number of general aviation training schools and aircraft maintenance facilities that service the South-East Queensland region.
AROs inspect and report on critical areas of aerodrome operations, including runways, taxiways, aircraft movement areas, aircraft hangars, airport infrastructure, signage, wildlife hazards, people safety, and anything else airside.
The specific aspects Angela's interim role at Redcliffe Aerodrome, include:
Aerodrome reporting
Aerodrome safety management
Aerodrome serviceability inspections
Aerodrome lighting inspections
Aerodrome technical inspections
Wildlife hazard management
Aerodrome works safety
Obstacle control.
Angela Garvey said, "Sometimes a client has an urgent need, and the only way to solve it is by jumping in and saying yes. It is important in aviation to be multi-skilled and be prepared to say yes when a client needs you to. I am glad I could be the person to count on when Redcliffe Aerodrome needed support".
At Aviation Projects, we provide trusted advice about airport planning, development and operations and aerodrome safeguarding. Contact us today.
Tags: Aviation Projects, AP, Redcliffe Aerodrome, Aerodrome, Airports, Aviation, ARO, Consultancy, Support
Related Articles