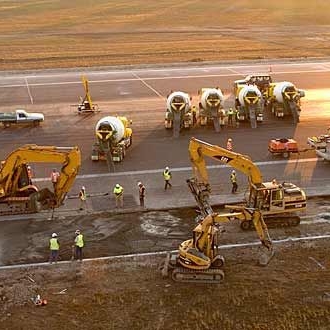 By Keith Tonkin, Managing Director
Providing affordable airfares for regional customers and keeping infrastructure on point is a constant challenge for regional airlines and airports and one that is fraught with tension.
At Aviation Projects, we regularly undertake work on behalf of regional aerodrome owners and operators across Australia and we have come to learn first-hand about some of the pressures that they are facing.
Firstly, many are owned by local governments that rely on funding from both federal and state governments for infrastructure delivery and enhancements to allow larger aircraft to use these facilities, improve safety to ensure that the airports are in line with current aviation safety protocols and help to support future customer demands by keeping regional transportation routes connected and open. Better infrastructure means that these regional airports can provide improved operational efficiency and reliability, greater access and enhanced safety for all users.
The importance of regional airports for small towns cannot be underestimated with 15 million domestic passengers each year. Whilst many rely on Fly In Fly Out (FIFO) passengers as a core customer base, these airports also provide resident access to health, industry, and economic opportunities as well as providing a tourism component in local economies; it is estimated that regional Australia accounts for 45% of Australia's tourism industry. The Australian Airports Association (AAA), with support from the Australian Logistics Council (ALC), the Regional Aviation Association of Australia (RAAA) and the Royal Flying Doctor Service (RFDS), understand the importance of this and they are currently lobbying the Federal Government to provide additional funding for regional airports by extending and expanding the regional Aviation Access programme (RAAP) for remote communities as well as by developing a new similar RAAP for regional centres. Thus, there is significant pressure for infrastructure improvement from regions, inbound and outbound travellers, government, and lobby groups.
Secondly, operators or owners are being penalised or criticised for these infrastructure improvements in some cases by the airlines themselves who threaten to either withdraw or curtail services if airport infrastructure is improved. This is because of the fear that new infrastructure will significantly impact on the airline's financial bottom line if councils/owners increase airport charges. Specifically, many airline operators maintain that potential airport charges will perilously threaten the financial viability of the services that they offer.
As a case in point, Regional Express in Merimbula has been caught in a stoush with customers supporting an infrastructure upgrade as Bega Valley Shire Council has received funding from the government to undertake additional runway enhancements. Yet, Regional Express has stated that an extended runway is not viable from a commercial point of view and this improvement would put pressure on airport charges as it is likely that Council will need to increase the passenger head tax significantly because of this upgrade. The threat to the local community is the airline will simply reroute or terminate its services entirely.
The same situation is playing out in Western Australia (WA) with the WA Parliament recently referring airfare prices and regional air routes to the Economics and Industry Standing Committee. This inquiry generated more than 122 submissions but was unable to determine whether passengers were being charged exorbitantly and instead made recommendations which may lead to greater regulation on some routes as well as calling on carriers to provide more transparency and clarity as to fares charged. They also recommended more community consultation and the offering of compassionate fares.
Whether or not these recommendations in Western Australian, and the tensions being experienced across regional Australia, will lead to significant change is undetermined at the moment. However, as aviation experts, our remit here at Aviation Projects will be to continue working hand in hand with regional airports to address some of these challenges.
Specifically, we note that an airport's capital and operating expenses should be reflected in aeronautical fees and charges, which directly contribute to the cost of airfares. Secondly, master plans and upgrade plans need to be realistic and achievable in terms of customer demand and these plans need to be balanced by the airport owner's financial situation, project delivery expertise and management capabilities. Finally, as leading consultants in airport planning and concept design, we bring cool heads and capable hands to what is proving to be a hot-headed and contentious debate about competing needs, costs and delivery solutions.
Our recommendation for any aerodrome owners and operators is that before any significant infrastructure upgrade work is contemplated, they call us so we can analyse the capacity of their aeronautical infrastructure to meet forecast demand and ensure the upgrade is cost effective. This means airport changes can be managed more effectively, infrastructure is capable of coping with future needs and clients, customers and service providers are working towards a mutually agreeable outcome. We evaluate aviation problems from the ground up and apply our detailed expertise to deliver safe, secure, efficient and sustainable outcomes for our clients.
Aviation Projects can help you resolve your operational and strategic management concerns through expert opinion and evaluation. Call us today on +61 7 3371 0788.
Tags: Airport Management, Upgrade Planning, Airport Master Planning, Fees And Charges
Related Articles