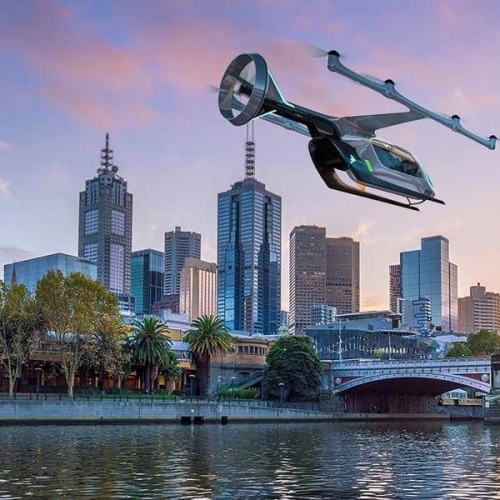 by Pavel Davidyuk, Specialist Consultant - Aviation Safety

Last week it was announced that revolutionary public air travel is coming to Australia as Uber Air sets to take off in Melbourne with its' flying taxi trial. Melbourne is the first international city which will join Dallas and Los Angeles as one of the launch cities for the aerial ridesharing service.

Uber Air will use electric vertical take-off and landing vehicles which can depart and land from a helicopter landing site located on a structure and carry up to four passengers and a pilot. The new ridesharing service is similar to existing helicopter services, but promises to be more efficient, quieter and cheaper.

It is not certain which vehicle concept will be used for the trial and commercial flights of Uber Air. The drone concept designed by Aurora Flight Sciences, a subsidiary of Boeing, is one of the current options under review. Initially, Uber Air services were planned to be pilotless, however survey results show that passengers are not willing to trust unmanned vehicle services. Therefore, to make piloted Uber Air taxis economically viable, Uber will need to grow operations to a large scale as quickly as possible.

The aviation risks, including airspace and regulatory issues, of this cutting-edge technology are yet to be solved. Aside from the challenges, Melbournians are expecting to see trials of Uber Air flights in 2020 with commercial operations starting in 2023.

Aviation Projects is the leading Australian consultancy in strategic and operational aviation advice. We provide services to drone operators to understand the potential impact of the proposed services on airspace and aircraft operations. Please contact us for more information.
Tags: Drone Operations, Airspace, Aircraft Operations
Related Articles