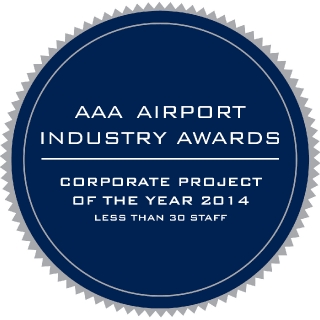 Aviation Projects was the winner of the prestigious AAA National Airport Industry 2014 award for Corporate Project of the Year (Less than 30 staff), for its involvement in the development of the Busselton Regional Airport Upgrade Project, Business Case.
Aviation Projects provided valuable and detailed contributions to Busselton Regional Airport's business case for the proposed expansion of its services. This contribution was comprehensive and included an infrastructure cost estimate, operational modelling, financial risk analysis as well as a project and funding timeline.
Aviation Projects' contribution in developing and delivering the above mentioned outcomes was critical to the preparation of the Western Australian Government Business Case. Aviation Projects' specialist knowledge in developing the outcomes and presentation of reports was timely and professional throughout the project.