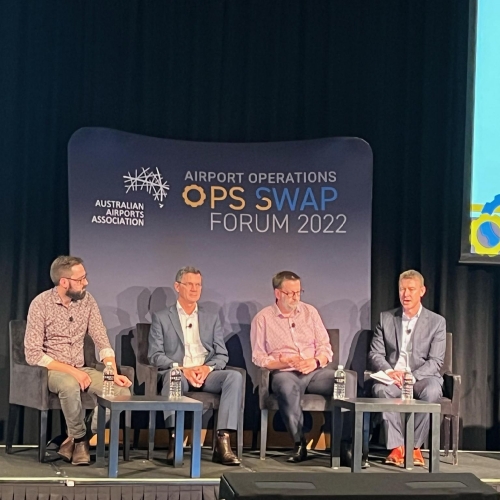 Aviation Projects Managing Director, Keith Tonkin participated in a panel at the Australian Airports Association's Ops Swap Forum on June 3. The panel Keith was involved in was dedicated to innovation and technology and was formed to provide industry insight on the upcoming changes, challenges and opportunities associated with integrated airspace.
The panel consisted of four aviation airspace specialists, including:
The panel brought up some very important topics related to the challenges and opportunities of integrated airspace, some of the specifics included:
Integration of Advanced Air Mobility (AAM) within existing airspace and air use
What role airports should play with AAM
Can we wait for regulation? Or will the industry progress and introduce AAM to Australian skies?
What safety issues exist with AAM
What security issues exist with AAM
Will the broader community accept this new form of air traffic? And how do we build confidence?
Will AAM be implemented in urban areas or regional areas first.
Keith Tonkin has specific experience and knowledge in the areas of aviation, aerodrome operations, safeguarding and airspace and advanced air mobility. Aviation Projects is a founding ecosystem partner of Australia's AAM collaboration platform, Greenbird.
At Aviation Projects, we provide trusted advice about airport planning, development and operations and aerodrome safeguarding. Contact us today.
Tags: Aviation Projects, AP, AAA, Airspace, Ops Swap Forum, Australian Airports Association, Keith Tonkin, AAM, Innovation, Technology
Related Articles