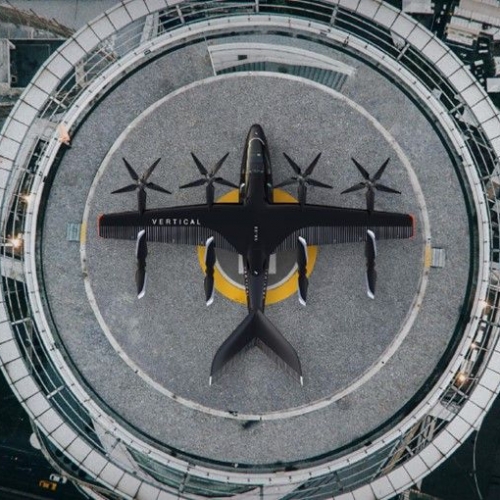 Advanced Air Mobility (AAM) is here now - it's a reality. Just like in 1937, when the invention of the jet engine transformed the aviation industry, AAM is set to have an even bigger impact across many facets of society. Technology crossovers such as hydrogen-electric powertrain systems will not only transform the aviation industry but have wider applications such as use in the automotive and shipping industries as well as domestic applications such as off-grid living. Similar to the R&D in Formula One car racing crossing over into the passenger vehicle market, AAM R&D will benefit industry far greater than aviation itself.
AAM is not only aimed at transforming densely populated cities by alleviating congestion or delivering packages - the uses in remote and regional areas go beyond what the imagination can offer. AAM will be able to bridge the gap between communities separated by other costly means of transport due to inhospitable terrain, for example. Vertical Take-Off and Landing (VTOL) or Short Take-Off and Landing (STOL) capability is what makes AAM a real game changer.
So how does Aviation Projects keep on top of these fast-moving developments to be able to provide up to date advice to industry? We keep in touch with industry innovators, OEMs, and research material such as industry white papers. As a snapshot in time, and worth visiting, the following are 3 AAM whitepapers recently published which cover the future AAM in detail:
The picture shows Vertical Aerospace VA-X4 which will be fully certified by 2024 (source: The Future of Advanced Aerial Mobility - Vertical (October 2021)).
At Aviation Projects we aim to be the Australian consulting industry leader in Advanced Air Mobility (AAM). We provide strategic and regulatory direction whilst also fulfilling the conduit role of connecting the AAM innovators (such as end-to-end designer and manufacturers of commercial aircraft (OEM)) with –
Physical infrastructure providers such as airports
Operators (including flight schools)
Asset managers
Ancillary technology enablers such as charging facilities (electro.aero for example), and
MRO providers.
Contact us here to talk about AAM and how it can part of your future.
Tags: Advanced Air Mobility, Airport Master Plan, AAM
Related Articles