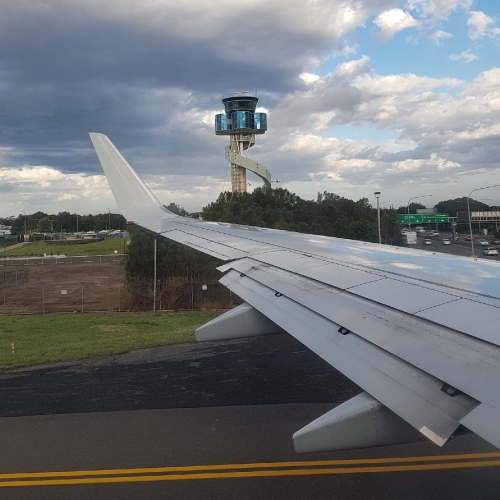 By Keith Tonkin (Managing Director of Aviation Projects)
According to the International Civil Aviation Organization (ICAO) every day more than 10 million people travel around the world on more than 100,000 flights. Aviation Projects Keith Tonkin talks about the importance of aviation connections to economic prosperity.
With so many passengers travelling around the world every day, global travel has a huge impact on economic prosperity and it's pleasing to note that more and more governments are beginning to understand the importance of these connections for local economies. These connections can drive productivity particularly in developing countries and the impact on regional economies cannot not be underestimated.
In Australia, we are finding that regional airports contribute significantly to the sustainability of local economies by providing trade, tourism and business pathways, as well as ensuring that these rural and regional centres stay viable. Without adequate access to major cities, many small regional towns would suffer from lack of services and connectivity, and would see even more densification of population around the coastal fringe of the country.
The fact of the matter is that governments need to work hand in hand with the aviation sector to ensure that air transport growth is managed properly, and air services expand both sustainably and equitably.
As aviation experts, we are called in regularly to assist with the provision of safety advice, master planning of aerodromes, and analysis of infrastructure requirements so we know first-hand of the challenges faced by regional communities and the importance of aviation to their local economies.
We are also very pleased that the ICAO is lobbying governments more aggressively to ensure that aviation infrastructure, operations and capacities are aligned and protected as well as helping to ensure more integrated alignment with the existing aviation networks.
Alignment helps to leverage connectivity. It ensures efficient allocation of aircraft to air routes, makes travel more streamlined and efficient and assists with tourism, global trade and e-commerce. The aviation industry employs people in service industries that support aviation (hospitality, maintenance, repair and overhaul, freight and cargo, ground handling, catering and security, to name a few). Spending by those in the aviation industry also tips into the local economy with impacts on retail, consumer good and service industries.
Yet there are still some very significant challenges that must be addressed. Specifically:
Aviation connectivity challenges include different country and regional needs
Connectivity is impacted by the different levels of infrastructure both existing and planned
Different levels of safety including accessibility, maintenance, access, weather and design
The need to have state wide, region wide aviation master planning
At Aviation Projects we work hand in hand with airport owners and operators to ensure that infrastructure is designed to applicable standards for best practice safety and security outcomes. We focus on safety, we plan for growth and we incorporate risk management, operations and safeguarding in all of our work. This is the only way that local and regional aviation will continue to flourish and local economies grow, diversify and expand.
Aviation Projects can help you resolve your 2018 operational and strategic management concerns through expert opinion and evaluation. We help develop innovative solutions to complex aviation problems.
Call us today on +61 7 3371 0788.
Tags: Airport Master Planning, Economic Benefit
Related Articles