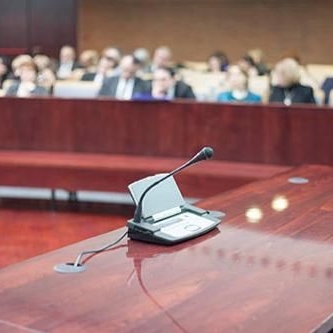 By Keith Tonkin (Managing Director of Aviation Projects)
The breadth and depth of issues affecting the aviation sector are vast - security and safety, sustainability, challenges associated with new aircraft designs, aerodrome safeguarding as well as airport design and management.
The sector also positively and negatively affects the wider community, from economic growth and employment to land use disputes, noise impacts and other social and environmental impacts.
For this reason, aviation is highly regulated in Australia with airlines and airport managers not only subject to the legislation, regulations and guidelines of Australia's aviation regulatory framework but also broader zoning, planning and environmental rules and regulations.
Often it is left for the courts to interpret laws, rules and regulations and to arbitrate when issues escalate, or disputes arise.
Court disputes involving airlines, developers, airport operators or development assessment agencies often involve highly specialised evidence examining the technical, operational, commercial and safety aspects of aviation, and courts must often rely on expert witness testimony and evidence to assist with their deliberations.
It is interesting to note that while opinion evidence is generally inadmissible under common law, courts will accept as admissible the opinion of an expert witnesses with specialist skills or knowledge.
So, how does the court define who can be an expert witness?
Put simply, the expert witness testimony must clarify, explain and analyse key aviation matters for legal jurisdictions, and provide an objective and impartial assessment of an issue in which the judge or the courts would not have specialist knowledge.
Given the complexity of aviation law and the court's heavy reliance on expert opinion, experts must comply with strict rules of conduct and procedures for the preparation and presentation of their evidence.
Consequently, courts exercise considerable control over the form of expert evidence. The expert's role is specifically defined in each Australian State, Territory and Commonwealth jurisdictions, with each having strict codes of conduct that experts are required to adhere to. Expert witnesses must be familiar with and comply with these rules.
While specific rules may be different in each jurisdiction, generally an expert witness must be 'qualified by training or practical experience in an area of knowledge beyond that possessed by the trier of fact, and of apparent assistance to it'. Another common feature is that the expert's evidence must be relevant and admissible.
Generally, solicitors representing a party to a matter engage expert witnesses and provide briefings and instructions so that experts can prepare their report.
It is ultimately the court's discretion to accept the expert witness testimony and report as admissible. Typically, courts give weight to expert opinions based to the expert's qualifications, impartiality, and the extent to which their opinion corresponds to accepted facts.
When delivering their opinions, expert witnesses must identify the assumptions, they must explain their reasoning, and provide proof of the factual basis for their opinion.
In court cases involving the complexity of aviation law, it pays to have a highly qualified and experienced expert who has assisted governments, development assessment agencies, airport operators, airlines and developers Australia wide.
From explaining aviation industry protocols, behaviours, standards and facts to planning authorities, safety regulators, aircraft accident investigators, insurance companies, airports and aircraft operators, I understand aviation from the ground up.
As the Managing Director and Principal Consultant of Aviation Projects, I am a frequent aviation expert witness in matters before various courts including the Planning and Environment Court in Queensland, the Land and Environment Court in New South Wales, the New South Wales District Court and the Commonwealth Administrative Appeals Tribunal.
I have also spent nearly 30 years in the aviation industry, starting out as a pilot first in the military and then as an international and domestic airline pilot with Qantas. Since then, I have applied my knowledge of flying and airport operations to the task of planning and implementing airport-related projects and aviation safety matters.
Call me today on +61 7 3371 0788.
Tags: Aviation Expert, Aviation Expert Witness, Aviation Safety
Related Articles