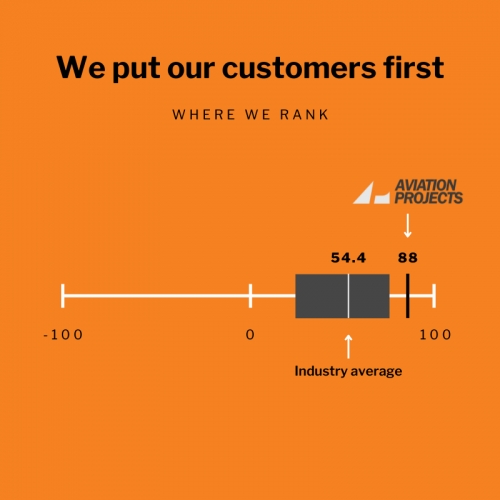 At the beginning of every quarter, Aviation Projects management team sits down and evaluates the business, and sets a quarterly theme in line with our five core values: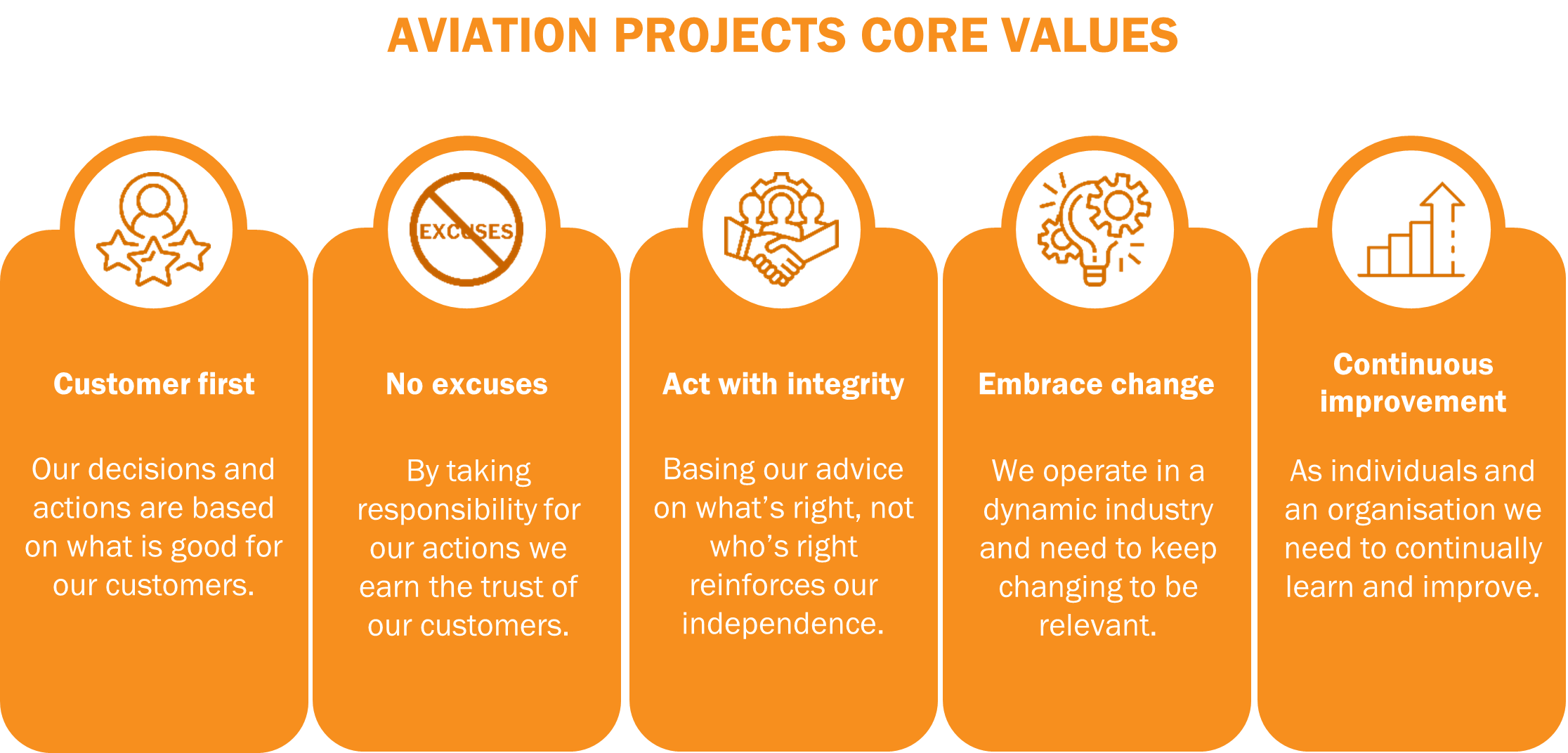 For the June quarter, Managing Director Keith Tonkin set a theme of COOEE – customer orientated operational excellence & engagement. This theme essentially meant we wanted to ensure our services were customer focused and of excellent quality.
The success of our quarterly theme was measured in terms of customer satisfaction.
But how do we measure our customer satisfaction?
After every project we work on, we send our clients a customer satisfaction survey, based on the Net Promoter Score methodology. The aim of the survey is to identify how likely a client is to recommend Aviation Projects to a friend or colleague in the future – thus gauging their satisfaction rate.
The Net Promoter Score is calculated on a scale from -100 to 100.
For the type of services we provide, the industry average is 54.4. Knowing this, Aviation Projects has a target to always have a Net Promoter Score above 75.
Tracking our Net Promoter Score allows us to personally ensure our customers are happy with the services we provide.
At the beginning of April, our net promoter score was 83 – this is great compared to the industry average and target; however, we are always trying to achieve more and better our services for our clients. During the ensuing 3 months, prioritising COOEE - customer orientated operational excellence & engagement, our Net Promoter Score increased to 88.
Achieving a Net Promoter Score increase of four points in three months is an amazing achievement and is something that can only be attributed to the hard-working members of our Aviation Projects team.
Thank you all for you hard work – it is appreciated by the Aviation Projects management team and our clients.
At Aviation Projects, we provide trusted advice about airport planning, development and operations and aerodrome safeguarding. Contact us today.
Tags: Aviation Projects, AP, Customer Service, Operational Excellence, Values, Customer First, Priorities, Aviation, Airports
Related Articles