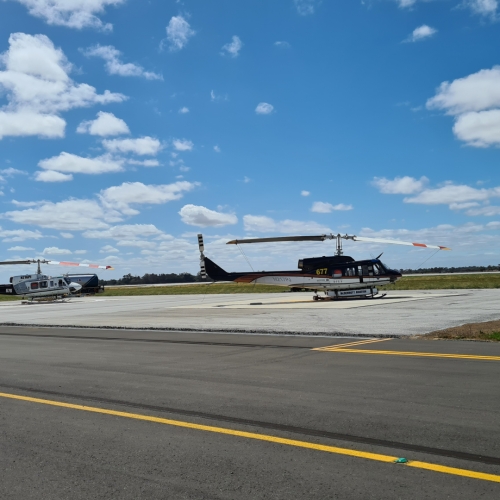 Places generally used for the purposes of the taking-off or landing of helicopters are known as helicopter landing sites (HLS). Heliports are a specific type of HLS which are designed and constructed in accordance with published guidance or standards.
In Australia, heliports are not regulated by the Civil Aviation Safety Authority (CASA), and historically there has been limited guidance available for their design and operation.
CASA has just released a draft Advisory Circular AC139.R-01 Guidelines for Heliports – Design and Operation (AC) for industry consultation. The purpose of the AC is to provide guidance in the planning, design, and operation of heliports to support the safe and efficient operation of helicopters operating under both visual flight rules (VFR) and instrument flight rules (IFR).
The draft AC provides comprehensive guidance on a range of matters applicable to the various heliport types – onshore (surface level and elevated) and offshore (helideck or ship-board). These matters include:
Physical characteristics
Obstacle control
Visual aids – wind direction indicators, markings, markers and lights
Emergency response – planning and rescue firefighting
Aeronautical data, and
Weather reports.
The draft AC contains helpful descriptions and diagrams, and some information about downwash characteristics for a selection of common helicopter types.
The draft AC is a significant improvement on previous guidance and should enable a more consistent approach to the design, construction and operation of heliports.
At Aviation Projects, we provide trusted advice about airport planning, development and operations and aerodrome safeguarding. Contact us today.
Tags: Aviation Projects, AP, Aviation, CASA, Helipad, Heliport, HLS, Design, Operation, Helicopter
Related Articles