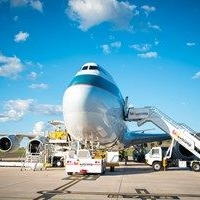 With the introduction of new aerodrome standards in Australia just months away, many aerodrome operators will be thinking hard about preparing safety cases to support applications for exemptions.
We thought we'd consolidate some guidance that has been provided in the course of preparing safety cases for various circumstances.
You should be able to answer 'yes' to each of the questions below:
Does the argument rely on historical accident data rather than a comprehensive search for potential hazards and threats and assessing the associated risks?
Have you undertaken a hazard identification and risk analysis with regards to a system safety approach, that is, one based on people, procedures, equipment and or the operating environment?
Does the documentation provide the rationale around the likelihood, consequence and risk estimations?
Have you included sufficient stakeholder participation in the hazard identification and risk assessment processes, and or comment from operators?
Is any risk control information a structured and detailed approach for the identified scenario?
Have sufficient, appropriate and realistic additional controls been identified through the risk assessment and safety analysis activities?
Is the data integrity known and are the sources clearly identified?
Has your request provided sufficient evidence to support that the risks associated with proposal are considered to be managed to a level 'as low as reasonably practicable'?
If you need help with preparing a safety case in support of an application for exemption or non-standard situation, please contact us.
Tags: MOS 139, Aerodrome Standards, Safety Case, Aviation Safety
Related Articles