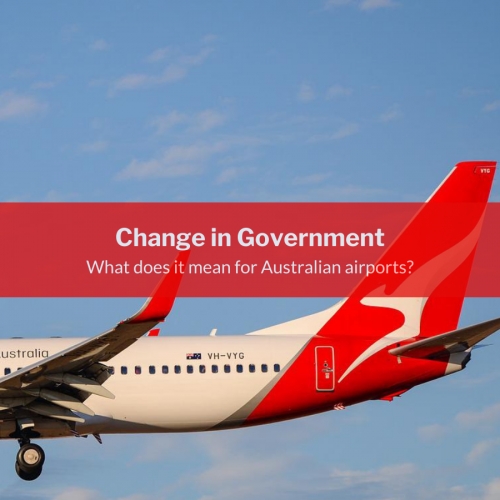 Australia has been governed by the Liberal Party of Australia/National Party Coalition since 2013, so when an Australian Labor Party candidate, The Honourable Anthony Albanese MP was sworn in as Prime Minister in May 2022, it is important to ask, 'what does this mean? And how are Australian airports impacted?'.
During the recent election campaign, Labor made major promises on five key issues, including:
Childcare – extend the childcare subsidy boost to families with one or more children in childcare (to a maximum of 90%), with no annual cap. The subsidies would be means-tested and cut off when parents earn a combined income of more than $530,000.
Health care – create 50 urgent care clinics by giving medical facilities more funding and extending their hours and range of treatments to keep patients with minor injuries and illnesses out of emergency departments.
Debt and deficit – plan to avoid spending cuts, other than tightening public service expenditure, with plans to reduce the use of consultants in the public sector. Reject raising taxes or adopting new ones, with the exception of closing loopholes for multinational corporations.
Climate change – support a target of reaching net-zero emissions by 2050, with a 43% target by 2030. The initial 2030 target would be achieved by a $20 billion government intervention to fast-track upgrades to the national electricity grid to accommodate the influx of renewable energy.
Housing and home ownership – proposed a shared equity arrangement, where the Commonwealth would purchase up to 40% of a home (subject to approvals). The Labor Party also supports the expansion of existing guarantee schemes, where people only need to have a 2-5% deposit to avoid lender's mortgage insurance. They also promised to build 20,000 social housing properties over five years through a Housing Australia Future Fund.
These five key issues are extremely important, but it doesn't outline any potential effects and/or impacts on Australia's airports and aviation industry. Find out how we are impacted below.
The Honourable Anthony Albanese is a former Minister for Infrastructure and Transport; therefore he has a solid understanding of the issues and needs relating to Australian airports and their associated infrastructure and the importance of growth in the overall aviation industry.
On Tuesday 31 May 2022, the Honourable Anthony Albanese announced his government's ministry. The new appointments made that are relevant to the aviation and airport industry include:
While these Ministers will have a range of priorities, it is important to mention that the Greens party won a lower house seat in inner-city Brisbane – likely because of stated positions on renewable energy and aircraft noise. Greens leader Adam Bandt introduced a Private Member's Bill seeking to bring in movement caps and curfews at Brisbane Airport, prior to the election.
Mr Albanese has also made public comments relating to community concerns around aircraft noise. Aircraft noise is an issue he is expected to address in the coming months (by end of 2022). Combined with the Greens' proposed Bill, we can expect to see some changes to operating conditions for Australian airports and their social licence to operate.
To limit aircraft noise and maximise airport operations, there is expected to be an increased interest in the electrification of aircraft, including the potential planning for the introduction of eVTOL (electric vertical take-off and landing) aircraft in the coming years.
The Labor Government is expected to hand down another Federal Budget by end of 2022, which reflects its priorities and policy platform for healthcare, skills and training, productivity growth and domestic manufacturing.
Although it isn't one of Labor's key issues, an Aviation White Paper is expected during their term of Government. The White Paper will reflect a new aviation policy and regulatory framework, focused on:
A net-zero emissions pathway through sustainable fuels and emerging technologies
economic reforms to improve productivity including skills and competition policy
supporting the general aviation sector
better consultation mechanisms on issues like aircraft noise, airport development planning and aviation security requirements.
There will be a lot of changes coming in the next 6-12 months, so keep your eyes peeled and subscribe to our monthly newsletter where we share information about what is happening in the broader aviation industry. Aviation Projects has experience helping Australian airports during times of change across a variety of different areas.
At Aviation Projects, we provide trusted advice about airport planning, development and operations and aerodrome safeguarding. Contact us today.
Tags: Aviation Projects, AP, Airports, Aerodromes, Government, Labor, General Aviation, Renewable Energy, Net-zero, Minister
Related Articles