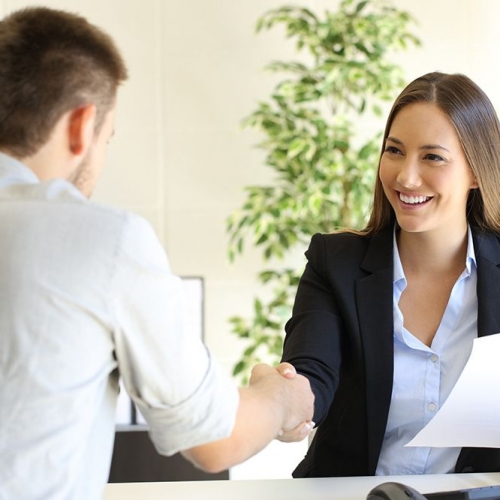 by Heather Stafford, Business Manager
Undertaking an internship is a valuable step in the process to securing a paid position in your chosen field and expertise.

Aviation Projects is proud to provide an internship program for aspiring aviation professionals. Typically our program caters for students undertaking a degree in Aviation Management who wish to gain real world experience in the field of Aviation Projects. We work with universities in Australia and abroad to tailor individual internships to each student's needs and believe we can provide tangible benefits which may assist with future career positions.

The impression that you make from the initial contact through to the final interview and follow up is critical to a successful outcome.

In our application process we expect potential interns to provide us with a covering letter, a resume and a copy of a recently completed project/ assignment. It is important for your letter to be professional and demonstrate that you know the core capabilities of the business and have a desire to learn and contribute positively to the company.

There is substantial information provided on the web to help you prepare for and have a successful interview. The most important part of this preparation is conducting research on the company. This will allow you to demonstrate that you have an understanding of the business, the work they undertake and projects they have worked on recently. Look at their website and on social media such as LinkedIn.

Utilising opportunities to showcase your knowledge of the business proves that you're engaged with what the company has to offer and that you are committed to the internship and want to learn and be part of their activities.

Prepare responses to possible questions such as - Why do you want an internship here? What do you want to learn about? Tell me about yourself. How does this internship relate to your career goals? What do you think you will gain from an internship with this company?

Before the interview ask what form it will take. If it is a behavioural event interview the interviewer will provide you with a scenario and ask how you would handle a specific situation. Preparing for these types of questions before the interview will enable you to provide an appropriate response with reference to relevant experiences.

In your responses showcase your skills and accomplishments including transferable skills such as analysing data, report writing, team work and problem solving.

It is a good idea to have a couple of questions for the interviewer. These could be - When will I be informed of a decision? Is there any other information I can provide you to assist with your decision?

At the interview, make sure your appearance is neat and tidy, wear appropriate clothing (smart casual/business), use a firm handshake and maintain eye contact. Be aware of non-verbal communication.

Finally, thank the interviewer/s and follow up with a thank you email that also reaffirms your interest in the business and the position.

If you follow these simple steps you will maximise your chances of securing an internship (and eventually a real job).

If you would like to apply for an internship with Aviation Projects please contact us.
Tags: Internship
Related Articles