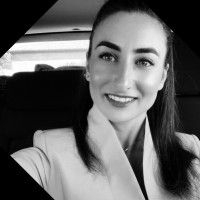 by Alessia Pozzi, Intern
Despite the current disruption to the aviation industry due to Covid-19, two months ago I had the wonderful opportunity of undertaking an internship with Aviation Projects. Although the company's headquarters is in Brisbane, a remote program was established in Melbourne, where I am currently based.
Commencing this internship was absolutely unexpected in light of the circumstances and therefore very challenging. During the program, I have the opportunity to improve my existing aviation skills, achieved during my Master's Degree and previous working experiences, and gain valuable new skills. In particular, it is allowing me to develop abilities in airport planning and concept design, aviation safety, wind farms and infrastructure, and the regulatory requirements applicable to airport and aircraft operations. Thanks to Aviation Projects I have also been able to complete two online courses provided by the Australian Airports Associations (AAA) - Aerodrome Reporting Officer/Works Safety Officer and Airfield Lighting Essentials. I have also had the exceptional chance to participate in the AAA Victorian State Division Meeting whereby Keith introduced me as a new intern based in Melbourne.
Although I am in a different city, the Aviation Projects' team has helped me to organise my workplace at home and support me using various technology and communication platforms. My involvement in various projects has certainly enabled me to expand my knowledge of areas of the aviation industry which I had previously not been involved with or had prior knowledge of. Furthermore, this internship is providing me with a better understanding of the complexity and variety of aviation problems and how Aviation Projects' expert consultants work towards a solution that addresses aviation aspects, meets regulatory requirements and considers all stakeholders.
Keith, Heather, Georgia and Pavel are extremely skilled and passionate people who are always willing to help me and I am really glad to have had the opportunity to work with this great team over the last two months.
Tags: Internship, Remote Internship, Aviation Skills
Related Articles