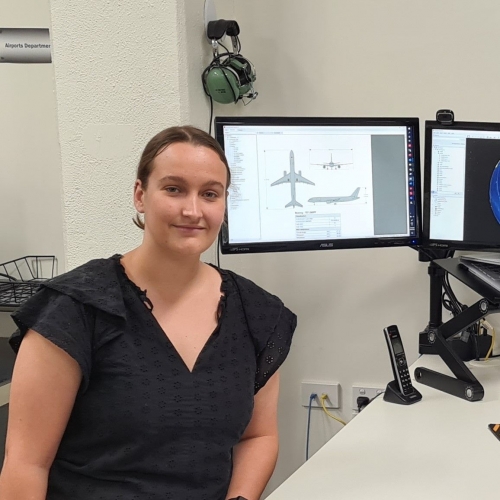 Over the past several months I have been fortunate enough to join Keith and his colleagues as part of an internship at Aviation Projects. As a student who graduated with a Bachelor of Aviation Management in early 2021, it has been an exciting opportunity to work alongside Keith, gaining valuable insight into his extensive experience of the industry and the consulting that Aviation Projects does.
No two days have been the same as an intern at Aviation Projects. Whether it be writing proposals, research and analysis for projects or assisting with marketing and business development, it has been a great opportunity to gain valuable "real-world" experience of concepts and theories that are taught in a Bachelor of Aviation Management degree. I have found these tasks challenging yet rewarding and they have helped me to identify personal strengths and weaknesses of mine, which ultimately, has improved my professional practice.
Something that I have genuinely enjoyed during my internship experience is having exposure to regional aviation consulting. I have found it fascinating learning the various types of consulting that Aviation Projects is involved in and really enjoyed the fact that each day is so different. From preparing safety reports on windfarms, to aerodrome safeguarding to expert aviation witness, Aviation Projects does it all.
I am sad to finish my time with Aviation Projects, as it has been such a formative experience. The internship program has enhanced my professional practice and further cemented my passion for the aviation industry, particularly in regional Australia. Keith has extensive knowledge, experience and understanding of the industry and has been a great mentor throughout the internship.
I am very grateful for the opportunity that Keith and his team has provided me and I'm excited to see where it may take me in the future!
Tags: Internship
Related Articles