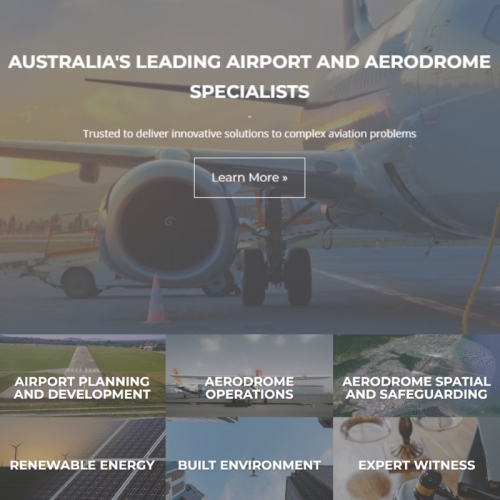 We recently published a major update to our website to detail our work, ensure our capabilities are up to date and make it easier to find out information about our organisation, our team, and the work we do every day.
As Australia's leading airport and aerodrome specialists, we are trusted to deliver innovative solutions to complex aviation problems across Australia and the Asia-Pacific.
We have a local presence in key locations across Australia, which allows us to work more closely with our various clients, including airport and aerodrome owners, operators and corporates, aviation regulators, governments and aviation, engineering, and other agencies.
Our updated website showcases our new six overarching capabilities, covering the variety of solutions we can provide.
These capabilities are:
Airport planning and development
Aerodrome operations
Aerodrome spatial and safeguarding
Renewable energy
Built environment
Expert witness services.
Across these six capability areas, we conduct work including airport planning, development and upgrades, aerodrome safeguarding, master planning, operational management, compliance inspections and operational risk reviews, aviation impact assessments for the built environment and renewable energy projects, aeronautical information management and airspace management.
At Aviation Projects, we provide trusted advice about airport planning, development and operations and aerodrome safeguarding. Contact us today.
Tags: Aviation Projects, AP, Capabilities, Services, About Us, Work, Organisation, Our Team, Website
Related Articles